Designer Bibhu Mohapatra, known for his red carpet dresses, found his inspiration for his fall/winter 2018 collection from Francesca Clemente's portraits from the film "Great Expectations," based on the Charles Dickens novel of the same name. Mohapatra attempted to explore the concepts of love and neglect and forgiveness and censure, as evidenced by two of the main characters in the novel, Miss Havisham and Estella.
Japanese lace contrasted with structured silk wool, and organic shapes and linear patterns blended with a color palette of plum, merlot, red and berry. Mohapatra's choice of bright colors for his color palette this season was surprising, given that designers tend to go more muted for fall/winter, however he was going for evoking passion.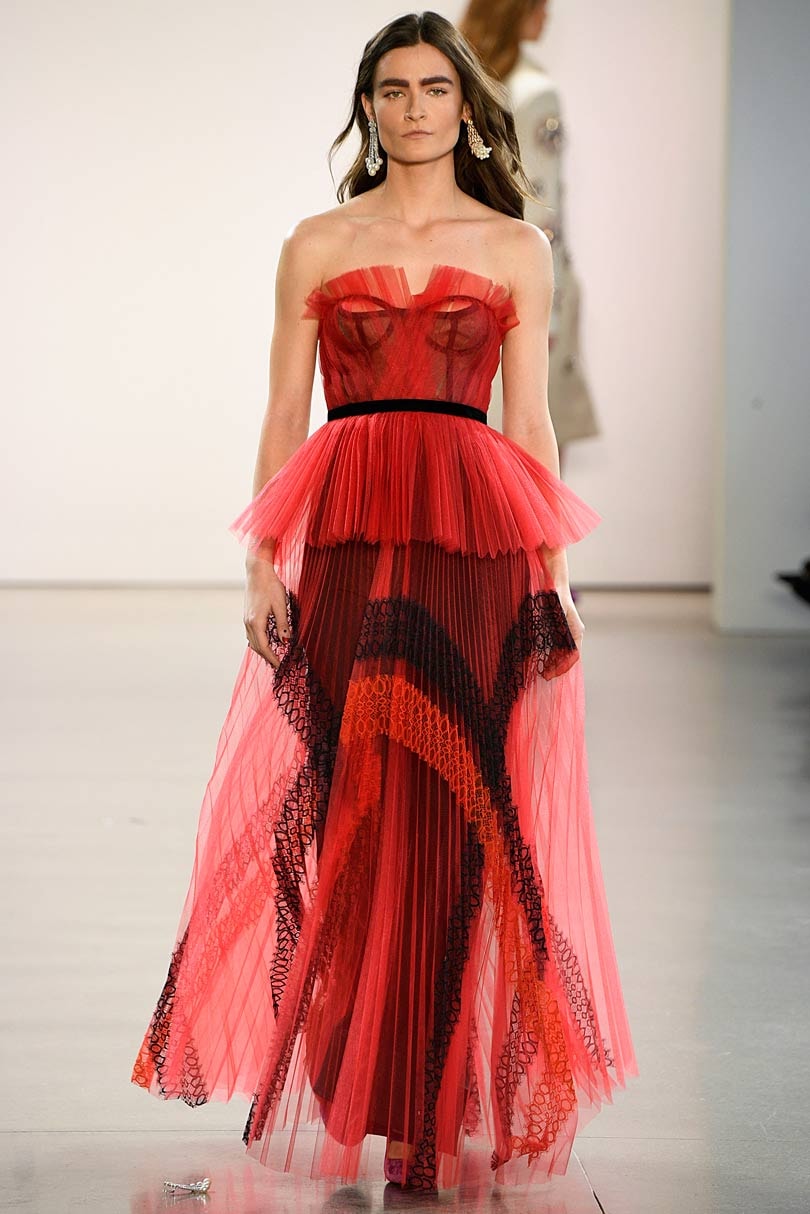 Bibhu Mohapatra launches Sashi by Bibhu collection
While Mohapatra is a luxury designer, he knows how to create high-low aesthetics as he goes for the more casual-luxe customer. An instarsia mink bomber jacket with fox trim was paired with a berry velvet t-shirt and leathered canvas and pleated mini-skirt. Yes, this look is still very much luxury, but it's for a new customer aside from his traditional evening wear woman.
This season also marked the launch of Bibhu Mohapatra's new capsule collection of separates, Sashi by Bibhu. The collection is an extension of this season's line and offers transitional dresses and sporty separates. Skirts, knitwear, streamline pants and outerwear can all be found in the collection.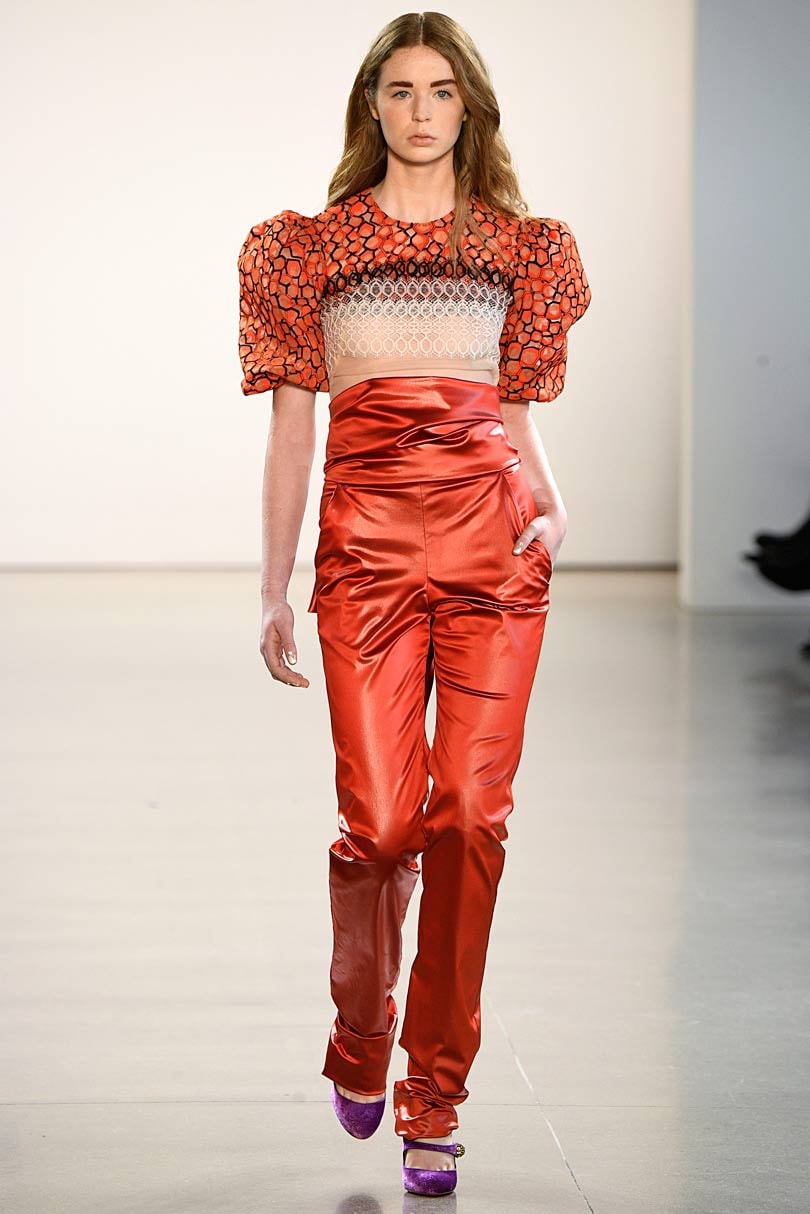 His fan base has grown to include more than his red carpet women, and he's responded accordingly. In order to succeed in this business as a designer, listen to your customer. He still remembered to cater to his evening wear customer too.

In contrast to the mink coat with t-shirt and mini-skirt, there was an intarsia mink coat with arctic fox collar paired with an ivory Peciosa crystal embroidered dress. There were other notable pieces too, like a black velvet mini illusion gown with silver barathea draped sleeves.

There was a lot of new here for Bibhu, but he built from the old. He knows how to keep his longtime customer satisfied, while designing for a newer, younger woman. A smart move on the designer's part as he continues to grow his business.

photos: Catwalkpictures