Danielle Wightman-Stone

|
New York-based tailor, Michael Andrews Bespoke, is expanding its offering of bespoke suits, formalwear, outerwear and business casual to include custom jeans, from next month in conjunction with the label's 13th anniversary.
Launching on May 10, the custom jeans will start at 395 dollars and will be available in more than 50 denims including Japanese selvedge, premium stretch, and luxury cotton/cashmere, all in a range of colours and weights.
Each pair of jeans will be handmade in the company's bespoke workshop and the client will be able to customise their jeans with styling options including fabric selection, thread colour, rivet style, and button-fly or zipper closure. In addition, as part of the customisation service each bespoke pattern created will be kept on file to ensure a truly optimal fit.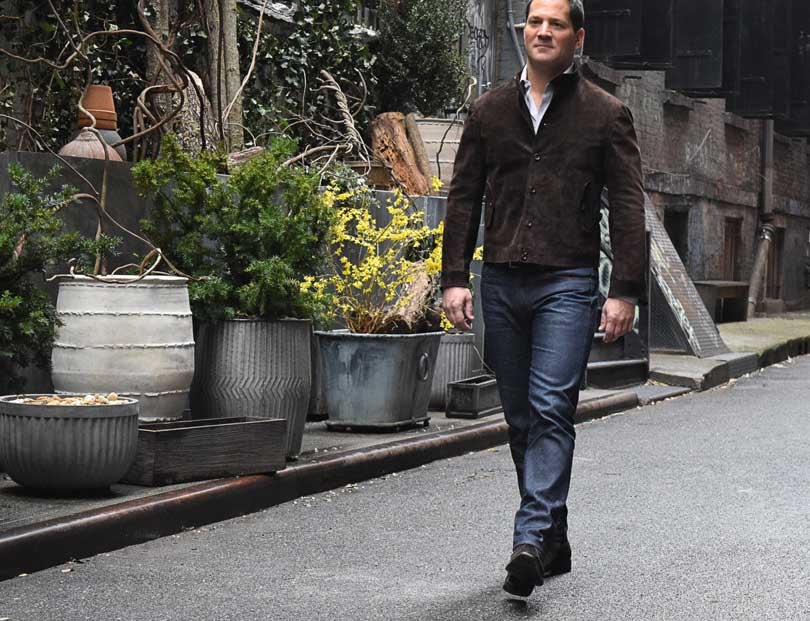 "The workplace has become more casual, and jeans are a staple of the modern business environment," explains Michael Andrews, the company's founder and chief executive. "We are launching custom denim to bring the benefits of true bespoke tailoring to jeans, something we believe is long overdue."
Based in Manhattan's NoHo neighbourhood, Michael Andrews Bespoke is a by-appointment custom tailor that is known for dressing a diverse clientele from Wall Street luminaries and Fortune 500 chief executives to world-class athletes and award-winning actors and musicians.
Images: courtesy of Michael Andrews Bespoke